New Football Trophies for 2019
Friday, 18 January 2019 | Admin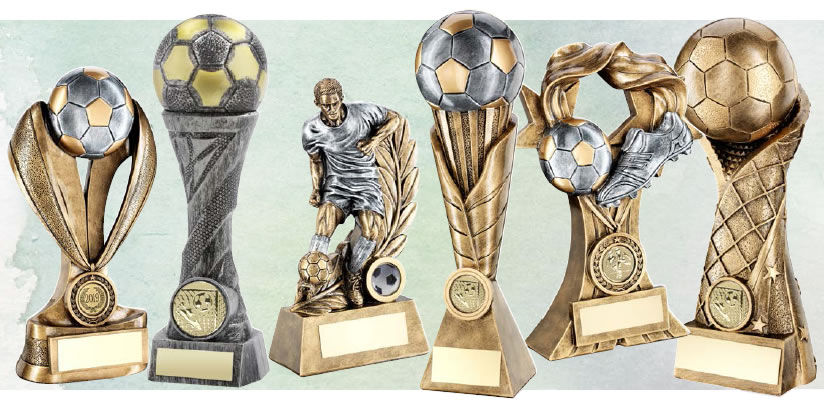 New Football Trophies & Awards for 2019
New for 2019! Introducing a stunning range of football trophies and awards, perfect for rewarding your football stars. These resin trophies include detailed footballer new figures of both male and female football players in action, along with versatile trophy cups and football theme awards. The universal trophies can be used for both men's and women's football awards as well as for boys and girls trophies, and for both individual player awards and team or competition prizes.
As well as player figure trophies that are perfect to reward player achievement, we have a new range of specific awards including a Football Manager's Player Trophy, Football Parents' Player Trophy, Football Most Improved Player Trophy and a Football Players' Player Trophy awards. For goalscoring achievement we have a new Football Golden Boot Trophy and two more suitable awards: Football Gold and Silver Boot and Ball Trophy and our Football Laurel Garland Trophy with Boot and Ball.
New products to our collection includes a range of modern and affordable glass plaques with football themes, including a Black Glass Peaked Football Plaque, a Silver and Blue Glass Football Plaque and three star themed awards: Jade Glass Blue Star Football Plaque, Jade Glass Gold Star Football Plaque and a rectangular Black Glass Star Football Awards Plaque.